Se muestran los artículos pertenecientes a Mayo de 2016.
por estacion890 el 11/05/2016 12:51, en sin tema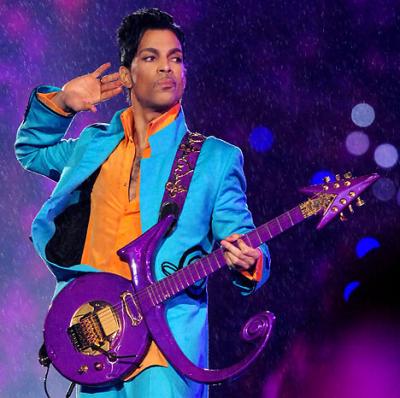 http://www.ivoox.com/estacion90-23-abril-2016-audios-mp3_rf_11281531_1.html
1. Prince - My love is forever
2. Prince - I wanna be your lover
3. Katy B feat. Chris Lorenzo - I Wanna Be
4. Breakbot - Arrested
5. Niki & The Dove - Ode To Dance Floor
6. The Knocks & Matthew Koma - I wish (My Taylor Swift)
7. Pet Shop Boys - The Pop Kids
8. Pet Shop Boys - Say it to me
9. The Aristocratics - I´ve been watching you
10.Prince - Pop Life
11.Prince - Cream
12.Donkeyboy - Crazy Something Normal
13.Primal Scream feat. Sky Ferreira - Where the light gets in
14.Kristin Kontrol - X Communicate
15.Tegan & Sara - Boyfriend
16.M83 feat. Mai Lan - Go!
17.Laser - Linda
18.Invader Girl - Friends
19.Prince - Kiss
20.Prince - When the doves cry
21.Prince - 1999
22.Prince - Do me baby
23.Prince - Purple rain
24.Felix da housecat - We all wanna be prince
25.Prince - Baltimore
Fórmula890
Homenaje Prince
No hay comentarios. Comentar.
Más...
por estacion890 el 11/05/2016 13:21, en sin tema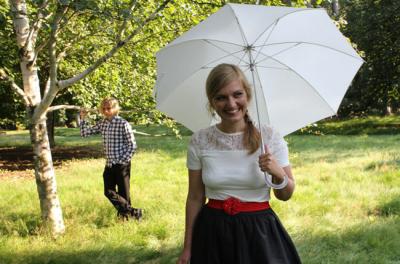 Programa especial donde la primera parte la dedicamos a repasar actualidad musical y la segunda a un maravillosos especial dedicado a Sally Shapiro por motivo del triste anuncio de su separación por motivos de incompatibilidades musicales o artísticas.
http://www.ivoox.com/estacion90-30-abril-2016-sally-shapiro-audios-mp3_rf_11368454_1.html
1. Niki & The Dove - Pretty Babies
2. Alcazar - Not a Sinner nor a Saint 2016
3. Calvin Harris - This Is What You Came For (feat. Rihanna)
4. Snakehips & Tory Lanez - Dímelo
5. Pet Shop Boys - Sad robot world
6. Jean Michel Jarre y Pet Shop Boys - Brick England
7. Tom Odell - Magnetised
8. Sally Shapiro - I´ll be your side
9. Sally Shapiro - Time to let go
10.Sally Shapiro - Overload
11.Sally Shapiro - Jackie Jackie
12.Johan Agebjörn, Rude66 & Elitechnique - Spacer Woman From Mars (Feat. Sally Shapiro)
13.Sally Shapiro - He keeps me alkive
14.Sally Shapiro - Miracle
15.Sally Shapiro - Love in July
16.CFCF feat. Sally Shapiro - The explorers
17. Sally Shapiro feat. Anoraak - Don´t be afraid
18.Johan Agebjörn and Lovelock feat. Sally Shapiro - Casablanca nights
19.Johan Agebjörn feat. Fred Ventura & Sally Shapiro - Alice
20.Sally Shapiro - This City's Local Italo Disco DJ Has A Crush On Me
21.Sally Shapiro - Sundown
22.Sally Shapiro - If you ever wanna change your mind
Fórmula890
Especial Sally Shapiro
No hay comentarios. Comentar.
Más...
por estacion890 el 13/05/2016 11:27, en sin tema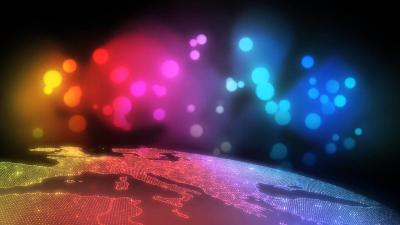 La semana pasada hicimos un programa especial donde escuchamos nuestra apuesta con las 26 canciones que pensamos podrían haber llegado a la final de Eurovisión 2016 ene l Globe Arena de Estocolmo. Como vereis nos hemos equivocado como era de prever en gran parte. Abajo el listado del programa con el audio, y después os trasladamos la verdadera final por el orden de aparición que ya ha establecido la televisión sueca. Pais por cierto pensamos va a ser el ganador, Suecia. No por nada, sino porque han caido todos los paises nórdicos y ellos van a votar en masa la insulsa 'If I were sorry'. Este Eurovisión va a pasar a la historia por olvidadizo total.
http://www.ivoox.com/estacion890-7-mayo-2016-eurovision-2016-audios-mp3_rf_11459374_1.html
1. Dami Im - Soud of silence AUSTRALIA
2. Serhat - I didn´t know SAN MARINO
3. Samra - Miracle AZERBAIYÁN
4. Poli Genova - If love was a crime BULGARIA
5. Ivan - Help you fly BIELORRUSIA
6. Freddie - Pioneer HUNGRÍA
7. Justs - Heartbeats LETONIA
8. Michał Szpak - Colour fo your life POLONIA
9. Sergey Lazarev - You are the only one RUSIA
10.Jüri Pootsmann - Play ESTONIA
11.Ira Losco - Walk on water MALTA
12.Greta Salome - Hear them calling ISLANDIA
13.Minus One - Alter Ego CHIPRE
14.Francesca Michielin - No Degree of Separation ITALIA
15.Lighthouse X - Soldiers of love DINAMARCA
16.Zoë - Loin d'Ici AUSTRIA
17.Nicky Byrne - Sunlight IRLANDA
18.Agnete Kristin Johnsen - Icebreaker NORUEGA
19.Frans - If I were sorry SUECIA
20.Barei - Say Yay ESPAÑA
21.Douwe Bob - Slow PAISES BAJOS
22.Rykka - The last of our kind SUIZA
23.Joe & Jake - You are not alone REINO UNIDO
24.Laura Tesoro - What´s the pressure BÉLGICA
25.Amir Haddid - J'ai cherché FRANCIA
26.Jamie Lee - Ghost ALEMANIA
FINAL VERDADERA:
1. BÉLGICA
2. REPÚBLICA CHECA
3. PAISES BAJOS
4. AZERBAIYÁN
5. HUNGRÍA
6. ITALIA
7. ISRAEL
8. BULGARIA
9. SUECIA
10.ALEMANIA
11.FRANCIA
12.POLONIA
13.AUSTRALIA
14.CHIPRE
15.SERBIA
16.LITUANIA
17.CROACIA
18.RUSIA
19.ESPAÑA
20.LETONIA
21.UCRANIA
22.MALTA
23.GEORGIA
24.AUSTRIA
25.REINO UNIDO
26.ARMENIA
No hay comentarios. Comentar.
Más...
por estacion890 el 20/05/2016 10:31, en sin tema
Hola,
Lo hemos avisado en redes sociales y re avisado de lo siguiente. Estos sábados del mes de mayo no realizaremos programa en nuestro horario habitual por motivos ajenos a nuestra voluntad. Sin embargo grabaremos los programas que serán redifundidos en su horario de enlatado en la fm los lunes las 16:00h en el 102.8fm Zaragoza RadioMAI y por supuesto colgaremos los podcast. Los sábados afectados por estos contratiempos son los correspondientes a los dias 21 y 28 de mayo.
Repetimos. No habrá programa el 21 ni el 28 de mayo a las 8 de la tarde por imponderables. Pero se retrasmitiran en su horario de enlatado los lunes 23 y 30 de mayo a partir de las 4 de la tarde. Igualmente colgaremos los set list y audios.
Volvemos a la normalidad esperamos en junio, un saludo y gracias por escucharnos.
No hay comentarios. Comentar.
Más...
por estacion890 el 24/05/2016 21:04, en sin tema
Seguimos preparando programas de Estación890 en la radio. De momento este mes y quizas inicio de junio tenemos que prepararlos en falso directo y fuera de nuestro horario habitual de programa que es el sábado entre las 8 y 10 de la tarde noche. Intentaremos volver pronto en antena y a nuestro directo.
http://www.ivoox.com/estacion890-21-mayo-2016-audios-mp3_rf_11612012_1.html
Aquí tienes el set list correspondiente al programa del fin de semana del 21 de mayo.
1. Mans Zelmerlöw - Heroes
2. Poli Genova - If love was a crime
3. Roxette - You Can't Do This To Me Anymore
4. Eric Saade - Colors
5. Donkeyboy - Just for a while
6. Richard Ashcroft - Hold On
7. Roosevelt - Colours
8. Kim - Low
9. Peter Bjorn and John - Dominos
10.Prince - Fall in love 2nite
11.Calvin Harris - This Is What You Came For (feat. Rihanna)
12.Fomo - House of love
13.Jean Michael Jarre & Cindy Lauper - Swipe to the right
14.Pet Shop Boys - Undertow
15.Morland - Make A Sail
No hay comentarios. Comentar.
Más...