Se muestran los artículos pertenecientes a Mayo de 2015.
por estacion890 el 09/05/2015 14:03, en sin tema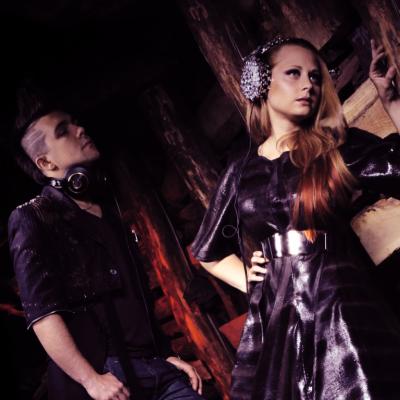 http://www.ivoox.com/estacion890-2-mayo-2015-audios-mp3_rf_4439662_1.html

1. Mew - Making friends
2. Simply Red - So not over you
3. Vanbot - The way you say it
4. Dotter - Dive
5. Maraaya - Here for you
6. DJ Take feat. Melisse - Iubire In Ecou
7. Brandon Flowers - I can change
8. Citizens! - Idiots
9. Citizens! - Trouble
10.Jimmy Somerville - This hand
11.Giorgio Moroder feat. Sia - Déjà Vu
12.Liza Fox - Dynamite
13.Silje - Good girl
14.Copenhaguen Bass & Marcia Juell - Alive (Epoge Radio Edit)
15.Bob Sinclar - Feel the vibe ft. Dawn Tall man (Noxy Remix)
16.Galantis - Peanut Butter Jelly
17.Base Elements - Trust me
18.Michael Calfan - Treasured soul
19.Hanging Bros - The hanging tree
20.RoxSo - Goodbye
21.Lorina - Away from home
22.Sierra & Leone - Falling
23.Cloud 7 - If you go
24.Ana Oh - I am still (in love)
25.Pnau - Everybody
No hay comentarios. Comentar.
Más...
por estacion890 el 18/05/2015 14:11, en sin tema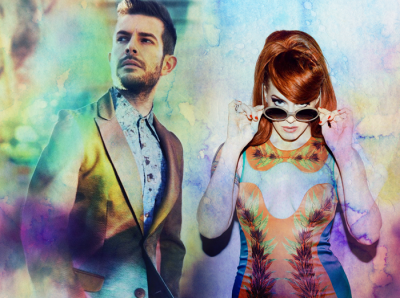 http://www.ivoox.com/estacion890-9-abril-2015-audios-mp3_rf_4476530_1.html
1. Madonna - Revolution
2. Madonna - Alone with you
3. Madonna - Never let you go
4. Madonna - Addicted (The one that got away)
5. Madonna - Borrowed time
6. Madonna - Nothing last forever
7. Madonna - Beautiful scars
8. Madonna - Heaven
9. Madonna - Heartbreak city
10.Madonna - Rebel heart
11.Madonna - Take a day
12.Madonna - Two steps behind me
13.Madonna - Graffiti heart
14.Madonna - Living for love
15.Madonna - Wash all over me
16.Isa - Got me good
17.Mahanna - Here we come
18.Manila Luzon - Stuck on you
19.Ohlayindigo - Heartbeat
20.Little Boots - Better in the morning
21.Petra Marklund - Det som händer
22.Robin Schulz - Headlights (feat. Ilsey)
23.Bright Light Bright Light & Ana Matronic -
24.Sash! feat. Jessy - No love
25.Therese - Missing disco
26.Dolly Style - Cherry gum
27.David Guetta feat. Emeli Sande - What I did for love
28. Giorgio Moroder feat. Sia - Déjà Vu
No hay comentarios. Comentar.
Más...
por estacion890 el 20/05/2015 14:05, en sin tema
En este programa dedicamos una primera parte a fórmula actual y de los 80 con canciones divertidas y formidables, y en la segunda mitad seleccionamos un puñado de temas eurovisivos recientes de los últimos años para ambientar la fiesta eurovisiva de esta semana en Viena con la 60ª edición del festival de la canción.
Este viernes tendremos programa a las 12:15h en directo en RadioMAI por motivo de la visita de La Fundación Tony Manero a la Sala Lopez de Zaragoza el sábado. Les realizaremos una entrevista en RadioMAI e intentaremos pasarlo bien.
El sábado nos tomaremos en nuestro horario habitual rescanso semanal y volveremos el 30 de mayo con nuevos contenidos.
http://www.ivoox.com/estacion890-16-mayo-2015-formula890-seleccion-pupurri-eurovision-audios-mp3_rf_4509652_1.html

1. Joe Crepusculo - Podemos
2. Fundación Tony Manero - Lo haces tan bien
3. Eme DJ - Ready for summer
4. Tove Styrke - Number one
5. Years & Years - Shine
6. Citizens! - Have I met you
7. The Michael Zager Band - Let´s all chant
8. The Imagination - Illusion
9. Talk Talk - Such a shame
10.Brandon Flowers - I can change
11.Giorgio Moroder feat. Charlie XCX - Diamonds
12.Giorgio Moroder feat. Mikky Eko - Don´t let go
13.DJ Tonka and Stefan Rio - I gotta let you go
14.Conchita Burst - Firestorm
15.Lena - Satellite
16.Elena Gheorghe - The Balkan Girl
17.Anggun - Echo (You and I)
18.Maraaya - Here for you
19.Margaret Berger - I feed you my love
20.Alex Rybak - Fairytale
21.Hanna Pakarien - Leave me alone
22.Serebro - Song nº1
23.Emmelie De Forest - Only teardrops
24.Ell and Nikki - Running scared
25.Eric Saade - Popular
26.Måns Zelmerlöw -Heroes
27.Loreen - Euphoria
28.Ivi Adamou - La La Love
29.Electro Velvet - Still in love with you
30.Karina - En un mundo nuevo
Hay 1 comentario.
Más...
por estacion890 el 21/05/2015 14:13, en sin tema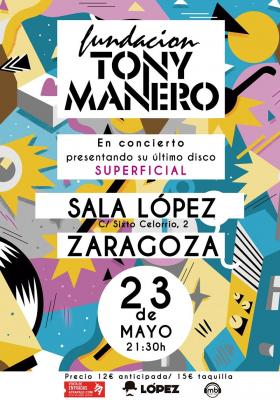 Este viernes tendremos una edición express de Estación890 Radio a partir de las 12 y cuarto del medio día por motivo de la nueva visita a Zaragoza de la mejor banda Funk de nuestro pais. Sintoniza RadioMAI 102.8 fm y disfruta de buena música disco.
http://www.ivoox.com/estacion890-entrevista-fundacion-tony-manero-audios-mp3_rf_4532674_1.html

No hay comentarios. Comentar.
Más...