Se muestran los artículos pertenecientes a Diciembre de 2014.
por estacion890 el 02/12/2014 20:31, en sin tema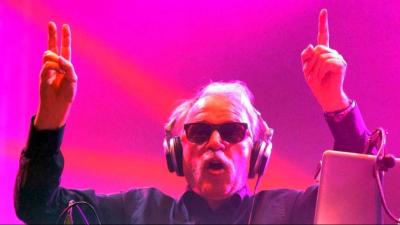 El pasado sábado tuvimos todo esto, que no es poco. Avisamos que a partir de esta semana colgamos los programas en Mix Cloud, podreis encontrar el reproductor en la parte derecha abajo del contador en este blog y también el enlace en cada entrada del blog del set list y en sección enlaces. Espero sea de vuestro agrado.

Estación890, 29 de noviembre de 2014 by Juanjo Casafranca on Mixcloud
1. Korallreven - November rain
2. Lucero - Hojas secas
3. Roko - Luz
4. Miguel Bose - Amo
5. Keep Shelly in Athems - Fractals
6. Nanne Grönvall - Kan Du Ge Dig Fan Fa
7. XOV - Animal
8. Julien Doré feat. Micky Green - Chou Wasabi
9. Mana Island - Stare
10.Little Boots - Business pleasure
11.Tesla Boy - Keyboard & Synths
12.Take That - Promises
13.Take That - Pray
14.Take That - Sure
15.Take That - Patience
16.Take That - Lovelife
17.Avicii feat. Robbie Williams - The days
18.Belle & Sebastian - The Party Line
19.Quique Tejada ft. Tolo Servera - Don´t give up
20.Francesco Rossi feat. Ozark Henry - G>odspeed you (David Morales Mix)
21.Hannah Diamond - Everynight
22.Panzer Flower feat. Hubert Tubbs - We are beautiful
23.Ricki Lee - Only you
24.Kate Ryan - Not alone
25.Giorgio Moroder - 74 is new 24
26.Kwanza Jones - Turn it up
Versioneando
Fórmula890
Four Hit Wonder
No hay comentarios. Comentar.
Más...
por estacion890 el 10/12/2014 19:15, en sin tema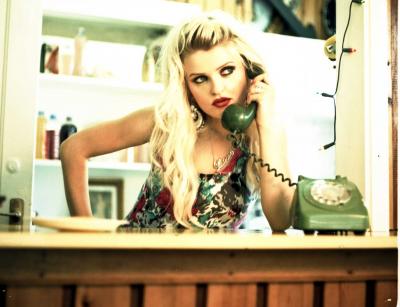 Espectacular programa número 13 de la temporada en el disfrutamos de todo esto.
Estación890, 6 de diciembre de 2014 by Juanjo Casafranca on Mixcloud

1. Robbie Williams - The Cure
2. Empire of the sun - Wandering star
3. Kadie Elder - First time he kissed a boy
4. Tove Styrke - Samurai boy
5. Becky G - Can´t stop dancin
6. Beatrice Eli - Die another day
7. Teleman - Skeleton dance
8. Ellie White - Hotel
9. Janna - Kaikki hyvin
10.Lincoln Jesser - Supertouch
11.Avobe & Beyond feat. Zoe Johston - We are all we need
12.CCCP - Big dynamo
13.
14.Take That - These days
15.Madeon - Imperium
16.Erasure - Reason (Single Mix)
17.Paul Williams - More like drake
18.Years & years - Desire
19.Basement Jaxx - Rock this road
20.David Guetta - No money No love (Feat. Elliphant & Ms Dynamite)
21.Guena DJ & Amir Aforgan feat. Sophie Ellis Bextor - Back 2 paradise
22.Ronika - Marathon (The Penelopes Remix)
23.Foxes - Glorious (Great Good Fine OK Mix)
24.Gwen Stefani - Spark the fire (Gab Veläzquez Remix)
25.Miguel Bose - Aparece el sol y llueve
Fórmula890
EspacioMix
No hay comentarios. Comentar.
Más...
por estacion890 el 17/12/2014 21:28, en sin tema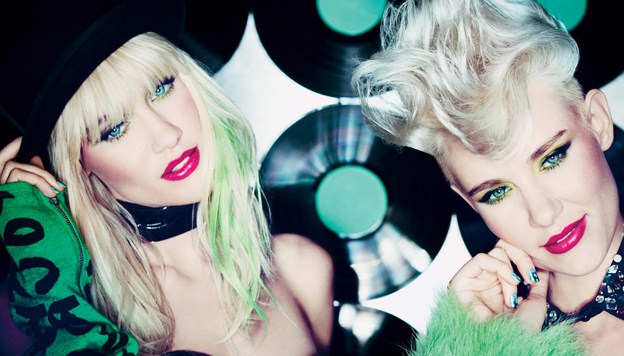 Por fin el listado del programa del sábado pasado. No sabemos si esta semana haremos programa todavía, puede ser pero creemos será un especial un tanto raro. A la siguiente semana volveremos con la lista de los mejores temas de 2014, tenemos ganas de hacer una lista de nuevo.
1. Ricki Lee - Dance in the rain
2. Invader Girl - Starting fires (MS MR Remix)
3. Charli XCX - Doing it
4. Tove Styrke - Walking a line
5. Annie - Hey Annie
6. Saule feat. Charli Winston - Dusty men
7. Discovery - Someone new
8. Moderns - Kowalski
9. Belle and Sebastian - The party line
10.Kent - Mirage
11.Ronika - Wiyoo
12.Danity Kane - Bye baby
13.Blonde - I loved you (feat. Melissa Steel)
15.Pet Shop Boys - Always on my mind (Extended Dance Mix)
16.Elena Gheorghe feat. Circo De Luca - My superstar
17.Erasure - Elevation
18.Estelle - Conqueror 8bent Collective Mix)
19.David Guetta - Stop (feat. Ryan Tedder)
20.Nervo - Hold on
21.Alcazar - Good lovin
22.Simple Minds - Midnight walking
No hay comentarios. Comentar.
Más...
por estacion890 el 20/12/2014 13:30, en sin tema
Estación890, 20 de diciembre de 2014 by Juanjo Casafranca on Mixcloud

Se nos va otro año mas, en mi caso ya 34... en RadioMAI llevamos ¿media vida? que miedo, pero con la misma ilusión, tanto que lejos de hacer un típico especial navideño, los cuales ya hemos hecho en años anteriores... hoy nos da por un programa de puntazos.
Este sábado 20 de diciembre viajaremos por el mundo de la música electrónica entre las rarezas tipo canciones de segundo plano pero fenomenales, temas número 1 pero que seguramente ni conozcas jeje, grupos peculiares de los 80 y rarezas de los 90, covers, featurings algo sorprendentes, remezclas también raras, alguna que otra novedad mezclada con temas de los últimos años, y un final de programa con mucho gospel, campanillas y una última y nos vamos que nos dice que todavía no es navidad, es antes de navidad.
Bueno la cosa es que no os lo podeis perder, porque no es un especial, es un programa raruno que seguro no os deja indiferentes.
La semana que viene tocará por fin algo mas común, la LISTA DE LOS TEMAZOS 2014.
OS ESPERAMOS ESTE SÁBADO A LAS 20H (8 TARDE) en el 102.8 FM (Zaragoza)
y en www.radiomai.com/online y en www.radioslibre.info play radio MAI.
No hay comentarios. Comentar.
Más...
por estacion890 el 24/12/2014 19:43, en sin tema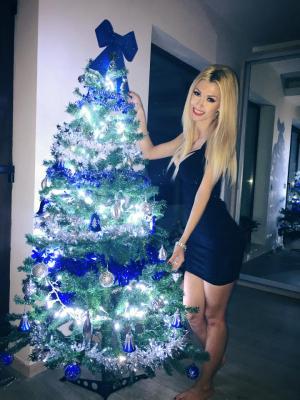 El pasado sábado sonó todo esto.
1. M83 - I need you
2. The & The wild - Heartattack
3. Popular Computer feat. Shinichi Osawa - Just for all I have
4. Valerie Star - Call ym name
5. Sugardaddy feat. Ronika - Don´t look any further
6. Jam & Spoon feat. Plavka - Find me (Sally Shapiro Remix)
7. Sally Shapiro - Moonlight dance
8. Pet Shop Boys - One more chance (Tess Hurricane Single Mix)
9. Celebrate the nun - Ordinary town
10.Tony Di Bart - Do it
11.Chicane feat. Sylvia Mason James - Strong in love
12.The Shamen - Ebeneezer boode
13.Junior Calder - Sleeping satellite
14.Medina - Addiction
15.Activ - Without you
16.Haley - Letting you in
17.Phonique - One step
18.Alexandra Stan feat. Connect R - Vainilla chocolat
19.Bullmeister - Girls beautiful
20.Super Junior - Sexy Free & Single
21.Freeform Five - No more conversation (Richard X Remix)
22.Evelyn - Close your eyes
23.Slusnik Luna - Sun
24.2AM Vs Darude feat. Georgia Haege - Crazy World
26.Sash! - Hallelujah!
27.Non Tiq - Before Christmas
No hay comentarios. Comentar.
Más...
por estacion890 el 30/12/2014 22:37, en sin tema
Esta semana no ofrecemos SET LIST del programa del pasado sábado, os invitamos a descubrir la lista de las 14 mejores canciones en el siguiente enlace.
Estación890, Lo Mejor de 2014 (27 diciembre de 2014) by Juanjo Casafranca on Mixcloud
No hay comentarios. Comentar.
Más...
por estacion890 el 31/12/2014 13:31, en sin tema
Pues eso, lo dijimos en el pasado programa, han habido muy buenas canciones, pero la cosa en cuanto a videoclips ha sido también espectacular y muy muy divertido. Empecemos sin orden ni concierto

MAUSI - MY FRIEND HAS A SWIMMING POOL
KIESZA - HIDEAWAY
GIORGIO MORODER - 74 IS THE NEW 24
GRAVITONAS FEAT. ARMY OF LOVERS - PEOPLE ARE LONELY
BELLE & SEBASTIAN - THE PARTY LINE
TOVE STYRKE - BORDERLINE
CALVIN HARRIS - SUMMER
TAKE THAT - THESE DAYS
YELLE - COMPLÈTEMENT FOU
ALIZEE - BLONDE
DAVID GUETTA - LOVERS ON THE SUN
MOLLY SMITTEN - CHILDREN OF THE UNIVERSE
THE TING TINGS - WRONG CLUB
FOSTER THE PEOPLE - COMING OF AGE
DAPPLED CITIES - MANY ROADS
CAPITAL CITIES - ONE MINUTE MORE
ERASURE - ELEVATION
PANZER FLOWER - WE ARE BEAUTIFUL
OK GO - I WON´T LET YOU DOWN
CHROMEO - JEALOUS
TIGA - BUGATTI
ROKO - LUZ
JAVIERA MENA - ESPADA
MANIC STREET PREACHERS - FUTUROLOGY
CLEAN BANDIT - REAL LOVE
THE SATURDAYS - WHAT ARE YOU WAITING FOR
KWANZA JONES - TURN IT UP
No hay comentarios. Comentar.
Más...