Hola amigos y seguidores, volvemos hoy mismo con un nuevo programa ya disponible de novedades y actualidad de 2017 de la buena, de la que nos gusta a nosotros. Como anticipo y solo tu lo descubriras, escucharemos cosas como lo último de gente como Tears for Fears, Javiera Mena, Icona Pop, y muchas mas cosas pendientes desde julio hasta este mismo mes de noviembre. Cositas como la vuelta de Dannii Minogue, Boytronic, Blondie, etc. A disfrutar, aquí
https://www.mixcloud.com/juanjo-casafranca/groovy-3-5-de-noviembre-de-2017/
Hola Amigos!
Hemos vuelto como prometimos con un nuevo espacio llamado 'Groovy', ya podeis escuchar los programas en este mismo blog en la columna de la derecha abajo de los enlaces con el reproductor de Mixcloud, y podeis seguirnos en redes sociales.
Respecto a las actualizaciones con los últimos programas desde RadioMAI se quedaron en el limbo, y aun incluso deberiamos subirlos a internet. Todo se dará.
Muchas gracias por seguirnos y esperamos disfrutar juntos de la diversión de la buena música.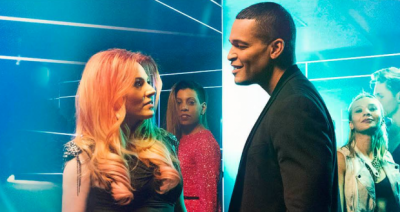 http://www.ivoox.com/estacion890-29-abril-2017-audios-mp3_rf_18474314_1.html
1. Mike + The Mechanics - Are you ready
2. Joe Goddard - Ordinary madness
3. Dua Lipa feat. Miguel - Lost in your light
4. Parallels - Metropolis
5. Phoenix - J-Boy
6. Katy Perry feat. Migos - Bon appétit
7. Haim - Right now
8. Helena Paparizou - Haide
9. Texas - I can´t control
10.Saint Etienne - Magpie eyes
11.Paramode - Hard times
12.Take That - Lucky star
13.Bright Light Bright Light - Do you dream about me
14.Allie X - Casanova
15.Kygo feat. Ellie Goulding - First time
16.Right Said Fred - American Girl
17.Steps - Happy
18.Koit Toome y Laura - Verona (Versión italiana)
19.Svala - Paper (Versión islandesa)
20.Tijana Bogicevic - In Too Deep
21.Norma John - Blackbird
22.Jowst - Grab The Moment
23.Imri - I Feel Alive
24.Valentina Monetta y Jimmy Wilson - Spirit of the Night
25.Pet Shop Boys - Undertow
Hola,
hoy sábado 29 de abril tendreis a las 8 de la tarde un espectacular a la par que tránquilo y divertido programa de novedades de Estación890. Seguiremos explorando los discos de gente como Steps o Right Said Fred, pero por ejemplo también disfrutarás de Mike + The Mechanics o lo nuevo de Katy Perry.
Pero no vamos a escribiros por esto. Sino que ya estamos preparando el programa del 6 de mayo, correspondiente a la semana previa al festival de Eurovisión 2017, que se celebrará entre los días 9, 11 y 13 de mayo.
En las últimas semanas incluidon hoy, hemos repasado algunas canciones de los actuales candidatos de los paises de este año. La idea es llevar a acabo un especial con canciones de las últimas ediciones, viejos clásicos, españolas y extranjeras. Analizaremos la perspectiva histórica de los diferentes paises a lo largo de estos 62 años de festival Eurovisivo. Intentaremos hacer un programa ameno y constructivo en el que demos un impulsito mas a la ilusión que nos hace como cada año ver el festival por la televisión.
A la semana siguiente ya no habrá programa puesto que estaremos viendo Eurovisión, aunque sonrá por defecto al repetición de ese nuevo programa que hagamos esta semana previa al festival.
Ya hemos actualizado casi en su totalidad el blog, volvemos a la carga. Nunca nos fuimos, gracias por estar ahí.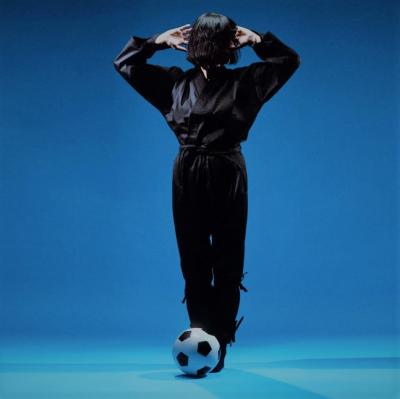 http://www.ivoox.com/estacion890-22-abril-2017-audios-mp3_rf_18291109_1.html
1. Firefox AK - Tell Me Lies
2. Hurts - Beautiful ones
3. Highasakite - 5 Million Miles
4. Dolly Style - Bye Bye Bby Boo
5. Stella Chronopoulou - One toy
6. The M Machine - Some Animal
7. Jamiroquai - Nights Out in the Jungle
8. Alphaville - Fever!
9. Right Said Fred - Silicon Journey
10.Baba Stiltz - Baby
11.Train To Spain - Domino Dancing
12.Infernal-Weightless
13.Alexandra Joner-Kilimanjaro
14.State of Sound - Love Me Like That
15.The Main Level - My Guitar
16.Coska - I don´t wanna be alone tonight
17.Oceana - Can´t stop thinking about you
18.Cascada - Playground
19.Steps - Scared of the dark
20.Valentina Monetta - Spirit of the Night (San Marino)
21.Koit Toome - Verona (Estonia)
22.Robin Bengtsson - I Can't Go On (Sweden)
23.Jana Burcheska - Dance Alone (Macedonia)
24.Slavko Kalezic - Space (Montenegro)
25.katy Perry - Chained to the rhythm
Actualización sin retorno por error set list del programa del mes de OCTUBRE 2016
http://www.ivoox.com/estacion890-29-octubre-2016-audios-mp3_rf_13540492_1.html
1. Dead or Alive - I´m falling
2. New Order - Plastic (Radio Edit)
3. Moby & The Void pacific Choir - Are you lost in the world like me?
4. Icona Pop - Brightside
5. Atella X & Froder - Closer to life
6. Austra - Utopia
7. Empire of the sun - Before
8. Pet Shop Boys - A cloud in a box
9. Lady Gaga - Perfect Illusion (Ethan Onyx Remix)
10.Bright Light Bright Light - Little Bit
11.FOMO feat. Chaka Khan - House of love
12.Boston Bun feat. Loreen - Get into it
13.Cerrone - Therapy (feat. James Hart)
14.Shakatak - Wonderful
15.la Casa Azul - Podría ser peor
16.Invader Girl - Casio (Louis La Roche Remix)
17.Dragonette feat. Dada - Sweet poison
18.Dead or alive - You spin me round
19.Dead or alive - your sweetness is your weakness
20.Dead or Alive - Sex drive
21.Dead or Alive - Hit and Run Lover (Bonus Hit Remix)
22.Lian Ross feat. TQ - All We Need Is Love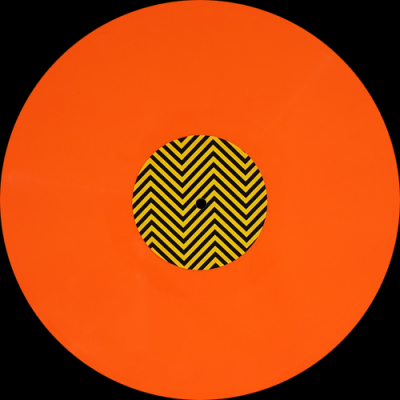 Especial Remixes Singles Pet Shop Boys especialmente en formato extended o largos. Hacía mucho tiempo llevabamos idea de este especial o aparecido y así acabó realizado con motivo del lanzamiento de su nuevo single Undertow.
http://www.ivoox.com/estacion890-8-abril-2017-especial-pet-shop-boys-remixes-audios-mp3_rf_18042794_1.html

1. Undertow (Tuff City Kids Remix)
2. I don´t know waht you want but I can´t give it anymore (Pet Shop Boys Extended Mix)
3. So Hard (Extended Mix)
4. Heart (Julian Mendelsohn 12'' rmx)
5. Before (Extended Mix9
6. Memory Of The Future (Ulrich Schnauss Remix)
7. Winner (Niki & The Dove Remix)
8. I Wouldn't Normally Do This Kind of Thing (Voxigen Mix)
9. London (Thee Radikal Blaklite Edit)
10.Suburbia (Club Vocal) by Arthur Baker
11.It's Alright (The Tyree Mix)
12.Left To My Own Devices (Frankie Knuckles Royal Piano Version)
13.New York City Boy (The Morales Club Mix)
14.Discoteca (PSB Extended Mix)
15.Paninaro '95 (Pet Shop Boys Extended Mix)
16.Se a Vida É (Thats The Way Life Is) (Mark!s Deep And Dark Vocal)
17.The Way it Used to Be (Richard X Short Radio Mix)
18.West End Girls (Grum Remix)
19.Minimal (M-Factor Mix)
20.Together (Pepptalk Mix)
21.Love Etc. (Steph's Extended Mix)
22.Love Is a Bourgeois Construct (Little Boots Discotheque Edit)
23.Always On My Mind (Shep's Holiday Mix)
24.The Pop Kids - (Razor N Giro Radio Mix)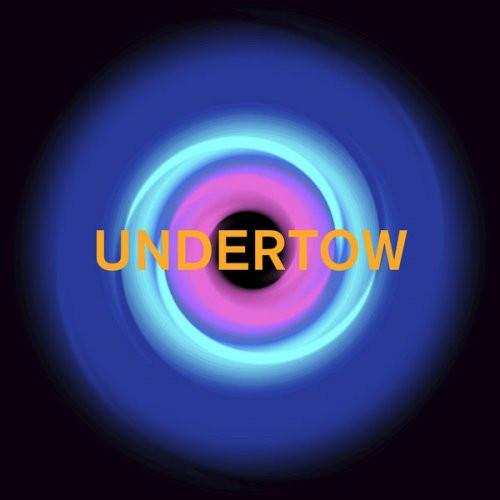 Programa de solo temazos. Hasta 28. Muy dificil de volver a superarlo.
http://www.ivoox.com/estacion890-1-abril-2017-audios-mp3_rf_18042420_1.html
1. Blanche - City Lights
2. Goldfrapp - Systematic
3. The Chainsmokers & Coldplay (Remix)
4. The Weekend! feat. Daft Punk - i feel it coming
5. Mai Lan - Vampire
6. Calvin Harris feat. Frank Ocean & Migos - Slide
7. Tuxedo - Livin`4 Your Lovin`
8. Christina Aguilera - Telephaty
9. Years & Years - Meteorite
10.Katy Perry - Chained to the rhythm
11.Dua Lipa - Be the one
12.Bright Light Bright Light feat. Ana Matronic - I only want to please you
13.Franckie Knuckles - The whistle song
14.Take That - Wonderland
15.Jamiroquai - Superfresh
16.Blondie - Fun
17.Sophie Ellis Bextor - Cry to the beat of the band (Remix)
18.Elena Gheorghe - Body song
19.Right Said Freid - Me and you
20.Right Said Freid - Sweet treats
21.Galantis & hook N Sling - Love on me
22.Fangoria - Que quiere usted de mi
23.Pavlova - Burn Brighter (Riddler Remix)
24.Just Us - Cloudbusting
25.Parralox -Falmboyant
26.Pet Shop Boys - Undertow
27.Francesco Gabbani - Occidentali´s Karma
28.Demi - This is love
Especial sacado de la manga con canciones en playback de las actuaciones de míticas formaciones sobre el escenario del jardín de la televisión alemana ZDF.
http://www.ivoox.com/estacion890-4-marzo-2017-audios-mp3_rf_17494059_1.html
1. Shakatak - Rio nights
2. Desireless - Voyage voyage
3. Ottawan - D.I.S.C.O
4. Sandra - Maria Magdalena
5. Baccara - Yes sir, I can boogie
6. George McCrae - Rock your baby
7. Goombay Dance Band - Sun of Jamaica
8. Limahl - Never ending story
9. Peter Schilling - Major Tom
10.Murray Head - One night in Bangkok
11.Opus - Life
12.Hot Chocolate - Sexy thing
13.Jennifer Rush - Echoes of love
14.La Bouche - Be my lover
15.Boney M medley
16.Modern Talking medley
17.Bananarama - Venus
18.Dschinghis Khan - Moskau
19.Dr.Alban - Sing Hallelujah!
20.Londonbeat - I´ve been thinking about you
21.Penny Mclean - Lady bump
22.Loona medley
23.Bellini - Tic Tic Tac
24.Monrose - Tip Toe
25.Snap! - Rhythm is a dancer
26.Plavka - Right in the night
27.Antonia - Be my baby
28.Haddaway - What is love
29.Samantha Fox - Touch me
30.Ryan Paris - Dolce Vita
31.Shakatak - Down on the street
32.OMD - Sailing on the seven seas
33.Brotherhood of man - Save your kisses for me
34.Emmelie De Forest - Only tear drops
35.Alcazar - Burning